Blog
Jun 21, 2021 / Blog
Rainbow hair extensions with mermaid and unicorn colors
Are you dreaming of a head full of colors but you are afraid about color lifting or chemical products? There is one solution: rainbow color hair extensions!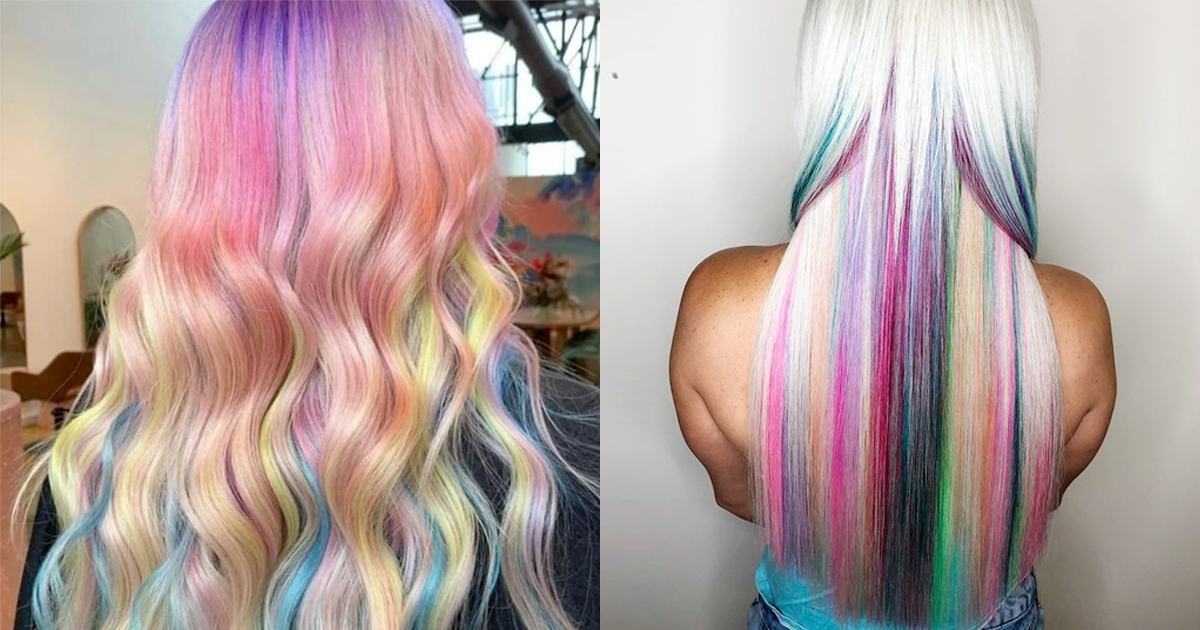 Every year in June hair stylists receive an increase in requests for mermaid hair colors, unicorn hair and rainbow hair styles because of Pride Month! Since 1999, when the President Bill Clinton declared June as "Gay and Lesbian month" this is the time of the year in which everyone around the LGBTQ+ community celebrates with the colors of the rainbow in every way: on their hair styles, on make-up, clothing, etc. But the Pride Month matter it's an old story that began decades before Clinton: it was inspired by the 1969 Stonewall Uprising to achieve equal justice and opportunity for LGBTQ American population. Despite last year when the traditional parade was postponed due to CoronaVirus, this year it is celebrated twice underlining the importance of equality regardless of gender!
So let's begin the overview and be inspired by these rainbow hair extensions, to create yours and celebrate this month as you like the most!
Unicorn hair color using pink and purple colors on top
Pink is one of the most loved crazy colors, as we can see in this gallery dedicated, and it's also the main color of the unicorn head in the following picture. With SEISETA Hair Extensions you can transform your natural hair into a rainbow head in just a few minutes without using chemicals, thanks to Invisible Clip-In and Tape-In Extensions. You can choose to apply crazy colored hair extensions by asking your hairstylist, to see your natural hair transforming into a rainbow of colors by only adding colorful hair extensions strands!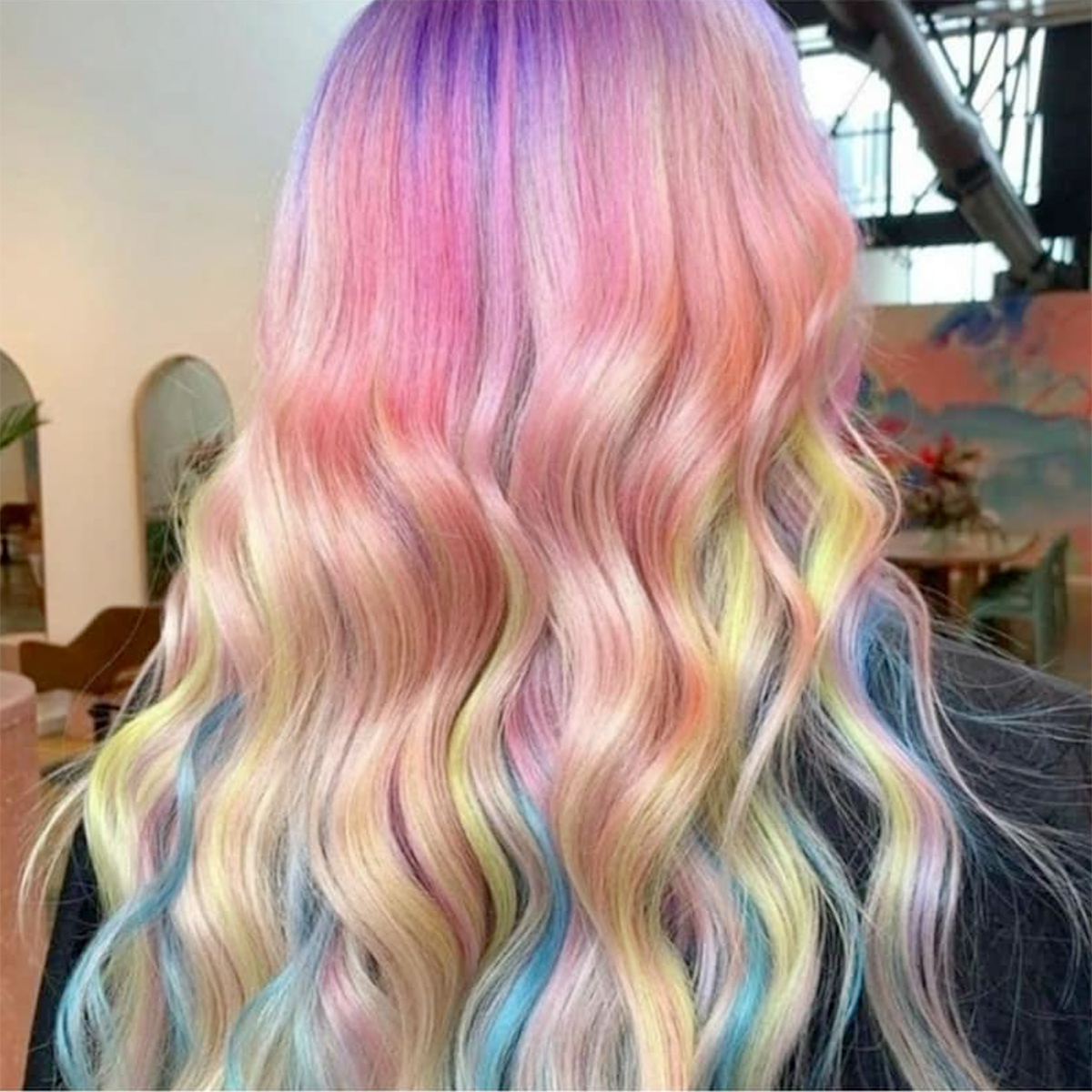 How to have a rainbow ponytail with hair extensions
One of the most popular colorful hair looks is the rainbow ponytail, easy to realize even on short and pixie hair by choosing the Hair Extensions system the most suitable for your needs. The result is a full volume ponytail, beautiful also curly l with shades of pink, blue, green, yellow and in pastel or bright tones!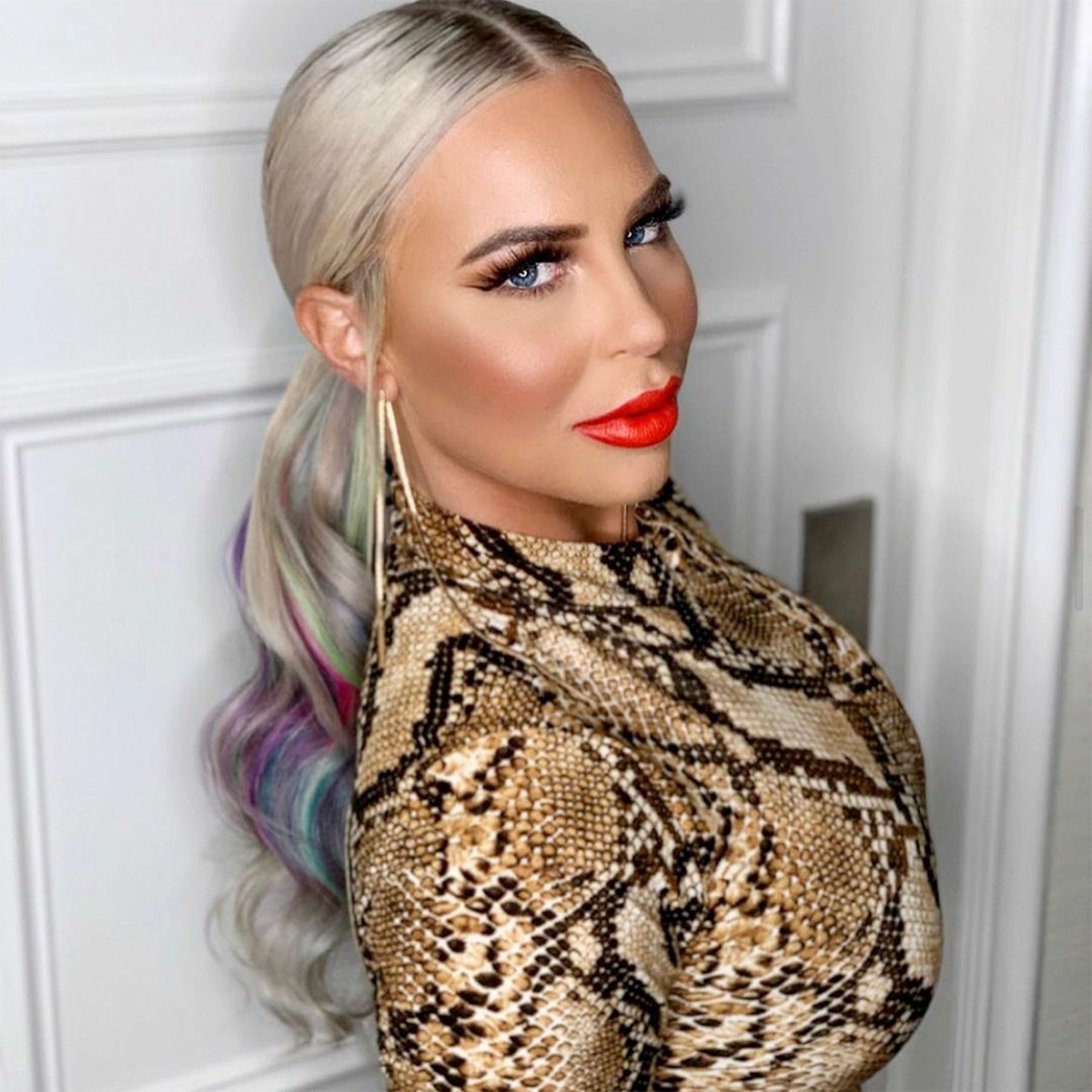 Light rainbow hidden on blond hair
Frequently asked throughout the year and not just for the pride month is the hidden rainbow hair color. In this hair effect, strands of bright magenta, purple, blue, green, and mint are hidden off by the natural hair on top.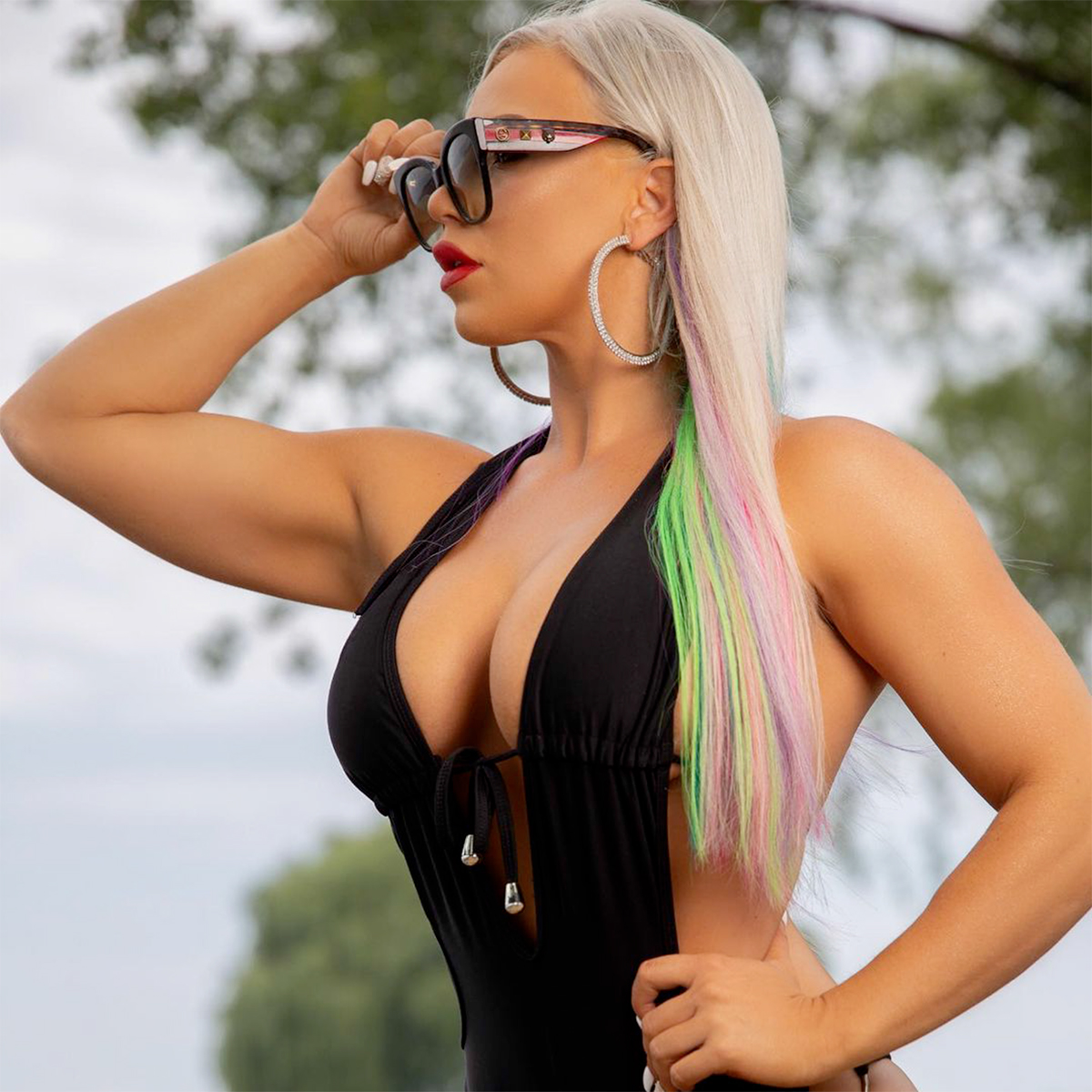 This result is extremely stylish and fun on blonde hair but also easy to create on brunette or redhead!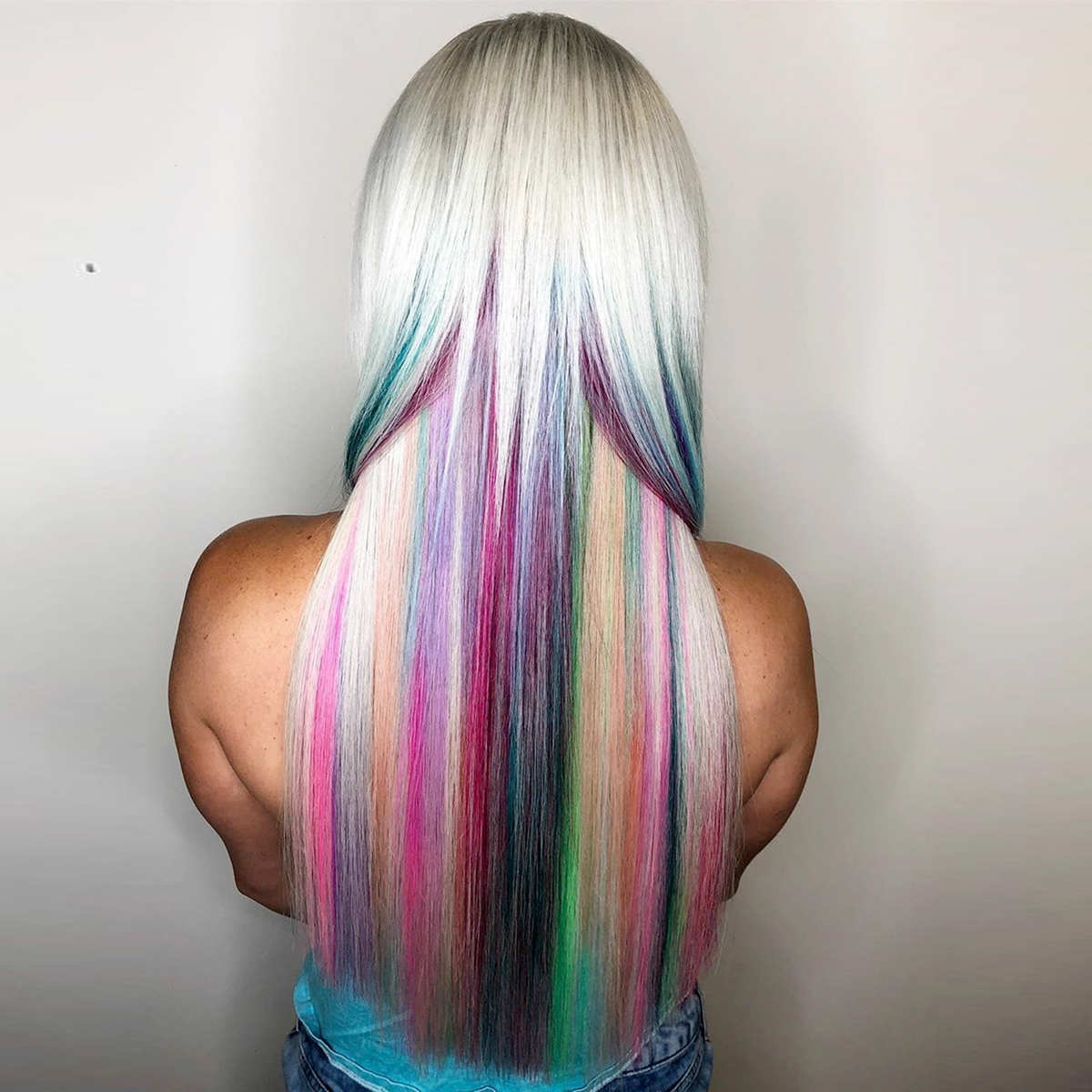 Mermaid and rainbow hair extensions with teal on top
As you can see in the picture below there aren't limits to you and your hairstylist's creativity, and how it could be eccentric to have mermaid inspired hair on a teal hair color, with really unique results!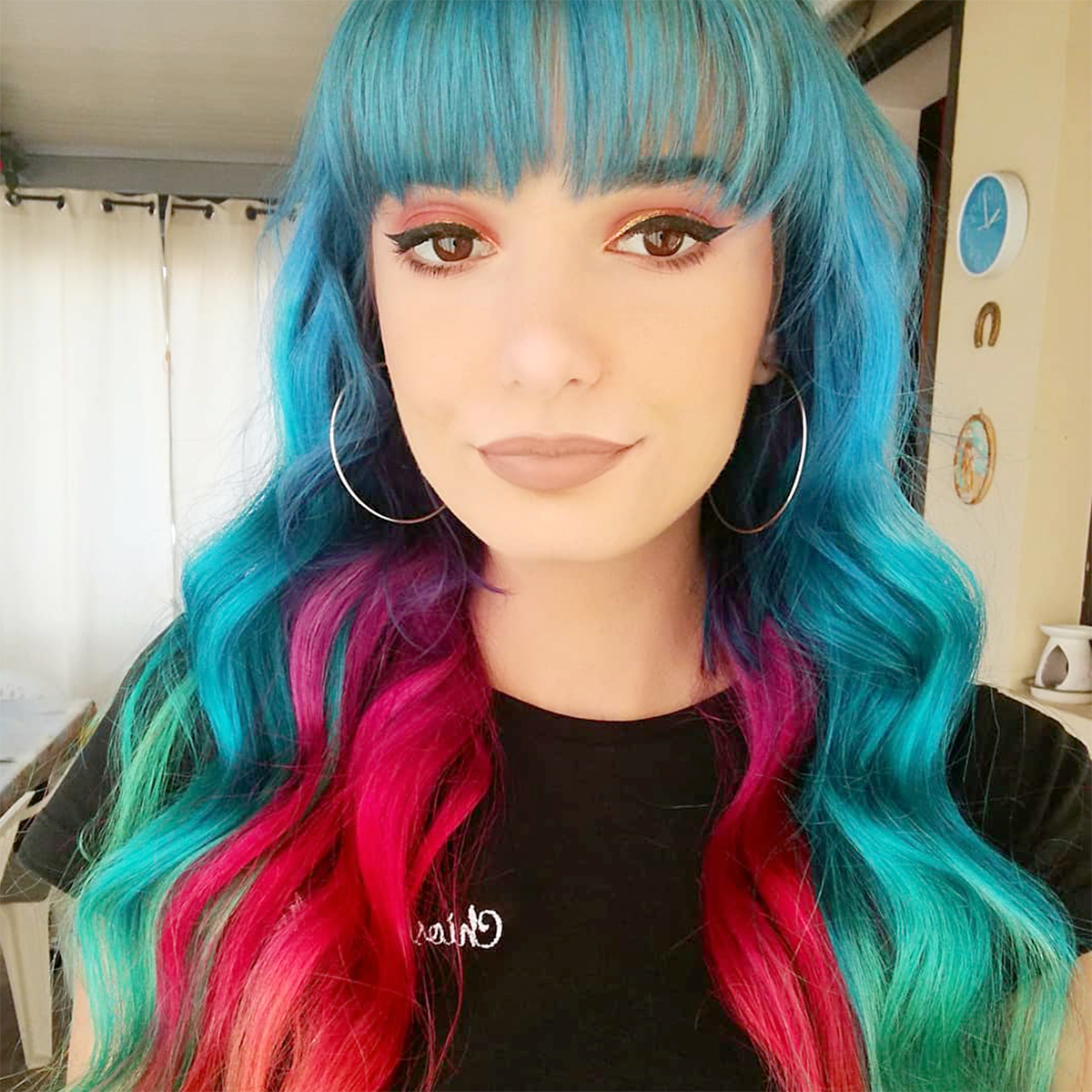 Rainbow hair extensions color chart
With SEISETA Hair Extensions you can realize Rainbow hair looks you want by choosing the most suitable system for your clients hair, from easy to remove and reapply Mermaid look made with Invisible Clip-Ins, or a fast Tape-Ins application at salon to a multilayered and more long-lasting Rainbow realized using Weft or Keratin Fusion Hair Extensions systems!
Which is your favorite rainbow match?